About Us
Search this blog!
Enter the Stamp, Die, or Occasion that you are looking for....
Sunday, December 09, 2018
I recently have been seeing a lot of black and white images
with a focal image colored in color.
I thought I'd give it a try with this card.
I colored this poinsettia with my Peerless Watercolors.
It's been a while since I broke those out ... I miss them!!!
I also tested out a new water brush that I love SOOOO much ... its by Nuvo.
It controls the water flow soooo well. Not to much, not too little ... just right!
I used the Christmas Sprig ATS from Fun Stampers Journey for this card.
It's a nice and inexpensive stamp if you are looking for a poinsettia.
Click on the items below to view and get more details.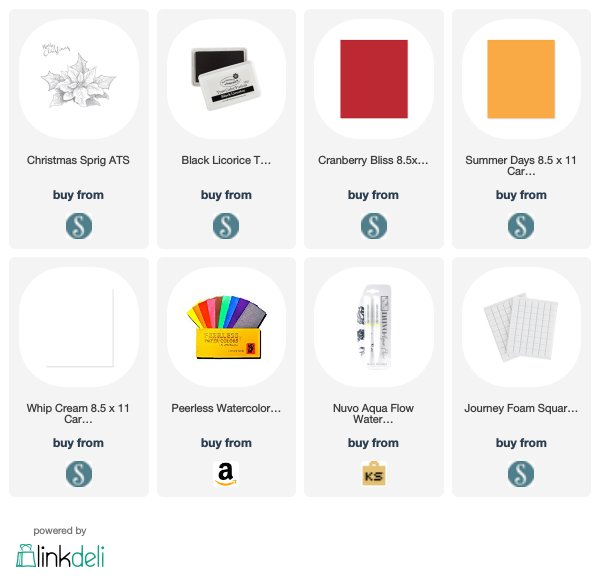 Copyright
Copyright 2021
InkyStamper LLC
All Rights Reserved