About Us
Search this blog!
Enter the Stamp, Die, or Occasion that you are looking for....
Wednesday, November 07, 2018
The one thing that I was MOST excited about with the FSJ and Spellbinders merger
was the GLIMMER MACHINE!!!!
What is a Glimmer Machine you ask???
Let Me Tell You:
You can now add stunning and eye catching foil features to any card or mixed media project. This exciting new system was designed to be used with your Platinum or Platinum 6 Die cutting & Embossing machine, and is also compatible with many other die cutting machines (including the Big Shot, Vagabond, Revolution, and Amaze)
The Glimmer Hot Foil System is easy to use. Just heat the platform & chosen plate, create your foiling sandwich, and then run the platform through your die cutting machine. Foiled Elements can be added to various materials, such as cardstock, fabric, ribbon, leather, and more. You can even create foiled designs using some of your existing metal dies.
This was foiling using Holographic Foil on cardstock.
This was foiling using Foil on cotton fabric.
This was foiling using Foil on ribbon.
I went LIVE just the other night on Facebook and showed how to use it.
What are you going to GLIMMER????
I swear this is addicting!!!
I wanna see what you come up with!!!!
Click on the items below to view and get more details.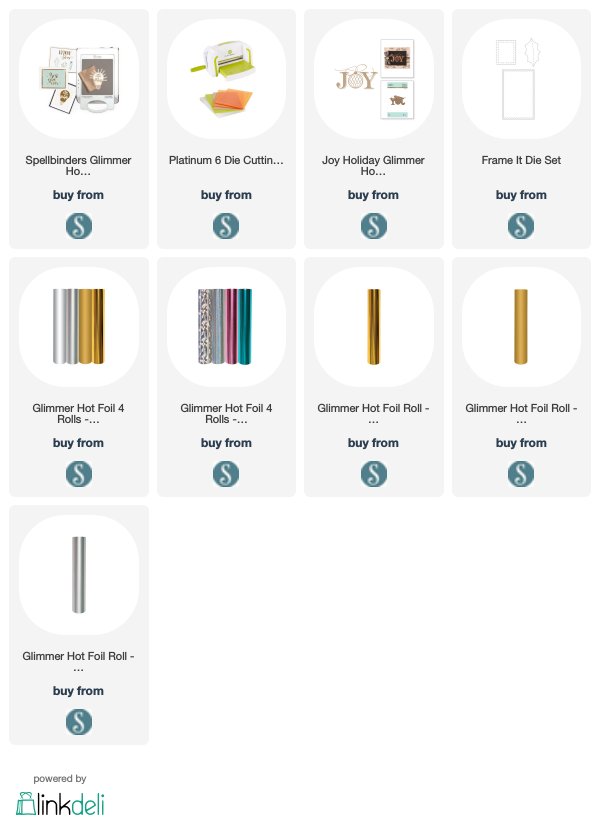 Copyright
Copyright 2021
InkyStamper LLC
All Rights Reserved