About Me
I have been papercrafting for almost 15 years now. I love Stamping, Scrapbooking, Altered Items, and basically ALL Papercrafts. By day, I design packaging for pharmaceuticals. By night, I am stamping and creating in my craft room and I love make things into the wee hours of the morning.
View my complete profile


Sunday, January 13, 2019
I had to make a quick card for a co-worker.
Whipped this up pretty fast.
Perfect for a co-worker congrats on your promotion.
Uses "paper shaping" that my BFF taught me.
You use hot glue to "puff" the shells. I loved it.
This stamp set is not new ... it's one of my definite go-tos!
I will have more on paper shaping in some of my next blog posts ... Stay Tuned!
Click on the items below to view and get more details.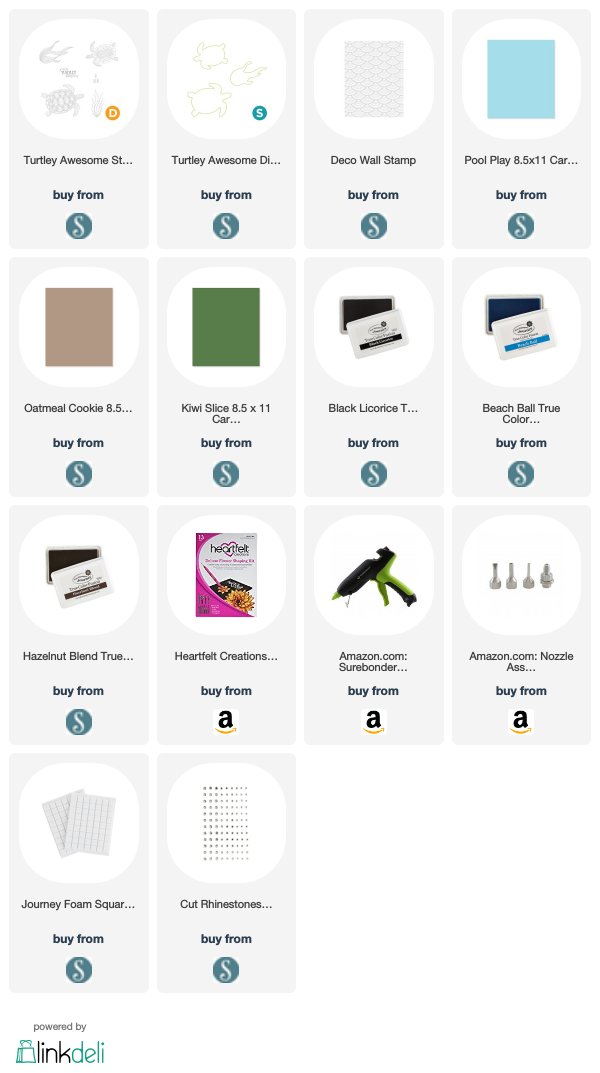 Saturday, January 05, 2019
I know I know ... Chelsea ... this isn't papercrafting!!!
Do you know that I also love crocheting???
It's so relaxing ... I love to crochet while watching tv and while traveling.
I had to share this FABULOUS idea that I had and did!!!!
Perfect for the crocheter on the go!!!
I received this tote last year from FSJ ... I like it ... But I have so many FSJ bags :)
So why not turn it into a CROCHET bag!!!!
I bought this eyelet kit (Click
HERE
)
to make cool yarn holes in my bag.
I measured and put 4 small holes on the side of my bag.
You insert the large eyelet/grommet and
hammer it in place to seal (see package directions).
The inside of this bag will be perfect to hold a pair of scissors and my crochet hooks.
I love the pockets in this bag.
See how great the yarns are accessible ... easy totable ... and protected ... and won't get tangled!!!
BRILLIANT!!!!!
Here is what my yarn looks like in the tote.
I can't tell you how much I love this project ...
It was a fun little break from papercrafting ... ok .. ok .. ok ...
back to paper crafting :)
For those of you who GASPED ... and said how could Chelsea do that to that bag???
It's still very functional and the holes are not THAT big that I can still use it as a bag.
Nothing will fall out :)
Click on the items below to view and get more details.
Blog Archive

Disclosure
Please note that some of the links in this blog are "affiliate links" and at no cost to you, I will earn a commission if you decide to make a purchase after clicking through a link. Please understand that I have experienced all of these companies and I recommend them because they are helpful and useful, not because of the small commissions I make if you decide to buy something through my links. Please do not spend any money on these products unless you feel you need them or that they will help you achieve your goals.