About Us
Search this blog!
Enter the Stamp, Die, or Occasion that you are looking for....
Tuesday, April 09, 2019
I love these feather dies .... but you know what I don't like about them???
How do you glue them down? Effectively??? Without glue showing???
Well let me introduce you to my new friend ...
You can pick up your own Glue Sponge in my store HERE
You can watch a FB Live demonstrating the Glue Sponge HERE
The feathers die is GREAT
the Glue Sponge is AWESOME!!!!
Another new favorite of mine .... Metallic Foil Paper
14 sheets for $5.95 ... 8 beautiful colors.
Buy the Metallic Paper HERE
Contact me today if you have any questions or want to get one for yourself!!!
Click on the items below to view and get more details.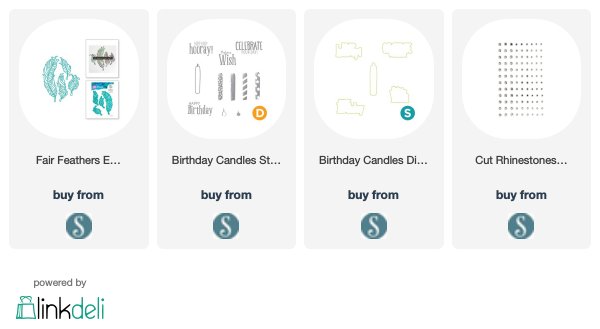 Copyright
Copyright 2021
InkyStamper LLC
All Rights Reserved