About Me
I have been papercrafting for over 10 years now. I love Stamping, Scrapbooking, Altered Items, and basically ALL Papercrafts. By day, I work at a pharmaceutical company where I design and contribute to packaging drugs. On the side, I am also a coach for Fun Stampers Journey and I love to stamp into the wee hours of the night.
View my complete profile


Here Are the Latest Catalogs
for Your Viewing Pleasure!!!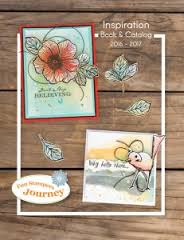 Our Main Catalog for 2016-2017
Contains 316 pages of FUN.
See the Spring into Summer Catalog HERE.
This catalog is good through June.
It has a variety of SeaLife and BBQ inspired items
while also having some favorites from the previous minis in the back.
Blog Archive